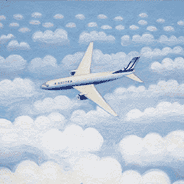 Top 10 Ways to Avoid New Airline Fees
Navigate your way around the à la carte menu in the sky.


By Editorial Staff
ShermansTravel.com
Delays. Security lines. Increasing airfares. Air travelers' growing list of gripes has morphed into a recognizable chorus that now also includes mulling over what once-free amenities must actually be paid for after arriving at the airport. It's enough to make you want to give up on flying the unfriendly skies altogether! But there are ways to cap the cost of your flight at the airfare you've already paid for: Read on for our expert tips on avoiding the costs of the à la carte menu in the sky — airlines' newest attempt to generate revenue in the face of rising jet fuel prices. Dodge attempts to be nickel-and-dimed on bottled water (yes, water!), pillows, headsets, and even an aisle seat by coming prepared. While the sky seems to be the limit on what they'll charge for next, the restrooms and airsickness bags remain free ... for now.
Carry on to put fees in check
The most common-sense solution for avoiding checked baggage fees is to simply not check your bags. With American, Continental, Northwest, United, US Airways, and Spirit now charging $15 for a first checked bag (and most legacy and budget airlines charging around $25 for the second one checked) on each leg of a flight, it just makes (dollars and) sense to carry on. Invest in a strong, yet lightweight bag that's in accordance with the bulk of airlines' carry-on allowances (check individual airline websites for details as sizes do vary) and reusable toiletries containers (sized under the TSA's mandated maximum of three ounces) and leave worries of lost luggage, hefty additional fees, and long waits at ticket counters (and carousels) for checked bags — behind.
If you must check bags, check wisely
The steepest checked baggage fees are tacked onto bags that are overweight (usually above 50 pounds) or oversized (from 62 inches). So while it may at first seem logical to try to cram everything into one bag instead of using two, know that while a first checked bag won't set you back more than $15 on any airline, if it ends up being oversized or overweight it can cost anywhere from $29 (AirTran) to $175 (Delta, for over 70 pounds). Considering second checked bag fees hover around $25 on most airlines (bringing the average total for two checked bags to about $40), it's near-always the more economical option to check two than go overboard on one. Alternatively, think about packing a small tote bag in your luggage that can be pulled out to use as a quick-fix carry on to transfer luggage overflow that might make your bag overweight by just a pound or two. If you must travel with more than two bags, or with overweight or oversized luggage, looking into a shipping agent like FedEx or the USPS for cost comparison is a smart move, as rates can be quite competitive.
Join the club
Several airlines — including United, American, and Continental — will waive baggage fees if you are an elite member of their frequent flyer program. Remember to sign up for your carrier's frequent flyer program before booking your flight to start accruing points, and if you are already a member of a program, keep in mind that loyalty to them might very well pay off in the long run.
Don't get beat on your seat
About half of domestic airlines are now charging for "preferred" seat selection — you'll pay $20 for an exit row seat on AirTran or $10 for an aisle seat on Spirit, for instance. To avoid doling out the extra cash, check in online just prior to your flight (most airlines open up online check-in 24 hours before scheduled departures), when non-assigned seating inventory usually opens up to all passengers. If you are able to pick your seats in advance, however (the bulk of airlines still are not charging for non-preferred seating assignments), consider booking seats at the back of the plane where you'll have first dibs on luggage space, meaning you won't have to store your bag under the seat in front of you, taking up precious leg room. You'll also get dibs on first-come, first-served amenities (for any that are still left!) like blankets and newspapers.
Pack sweet dreams with you
If you're looking to catch some onboard shut-eye, pack an inflatable pillow to carry on. Available at many travel and luggage stores, they can be quite comfortable, are more sanitary than airlines' recycled arsenal, and takes up very little room; you can even fit it in your briefcase or purse. This way you can get around the $7 that JetBlue charges for its new pillow and blanket set (US Airways is rumored to follow suit). And remember to bring a sweater onboard to combat that infamous airplane chill.

BYOH: Bring your own headset
A handful of airlines (United, JetBlue, and US Airways among them) are now charging anywhere from $1 to $5 for headsets that allow travelers to tune into the in-flight video entertainment. Simply bring your own iPod earbuds or headphones aboard for superior quality and save the couple of extra bucks for their cheapie versions which you won't keep.
Fight in-flight food fees
Who would have ever thought that we would one day actually miss airline food?! As hard as it is to believe, that day is here, with Continental the only remaining carrier to still provide complimentary meals, and more than half of domestic airlines now even charging for snacks. Fight back against those pricey in-flight food fees by packing a brown bag meal ahead of time. Some airlines are extending this fee frenzy to non-alcoholic beverages, as well — in fact, you'll pay as much as $3 for bottled water if you're flying with Spirit! Since TSA regulations bar travelers from bringing their own water through security checkpoints, try bringing an empty bottle and filling it up at the airport water fountain and adding an iced tea or sport drink mix, many of which are now served in single sizes. It may be a little more work but it's better than shelling out $3 for water.
Squeaky wheel gets the grease
If an airline attendant tells you that a can of soda costs $2, as US Airways is now charging, a little whining goes a long way. As an "unwritten rule," US Airways flight attendants decided they would not charge customers who complain over the new cost for soft drinks. Just remember — there's a fine line between a little complaining and making a scene that requires a TSA escort off the aircraft. If you're not up for a public uproar, do write and e-mail the airline directly to complain about their new fee policies. United recently backed off from plans to charge for meals on transatlantic flights, attributing their decision to their customers' "direct, candid feedback."
Let your hotel foot the bill
Some very smart hotel chains have figured out a way to attract guests by offering to alleviate their newfound checked baggage expenses. Show your first checked bag receipt when checking in at a Loews Hotels for up to $30 in dining credit at the property under their Baggage Buy Back campaign. Kor Hotel's Los Angeles-area hotels will reimburse guests with up to $75 in hotel credit through their Money Bags promotion, while Kimpton Hotels' We Got Your Bag campaign (which was just extended through the year's end) gives guests who bunk down at one of the chain's 43 boutique hotels throughout the US and Canada a room credit of up to $25 issued on the spot. Just don't forget to hang onto those baggage receipts as proof.
Fly Southwest for freedom from fees

Southwest has been reveling of late in its fee-free structure, which it owes largely to the fuel "hedges" that the company put into place back in 1998 — basically a type of insurance policy against rising fuel prices that locks in their fuel rates at well below what other airlines have had to dish out since barrel prices spiked. It was a smart business move that has paid off tremendously for the airline — and their customers. Visit their website and they proudly advertise slogans like "Freedom from Fees" and "No Hidden Fees." And they aren't kidding — customers' first two checked bags are indeed freebies, and it's only $25 to lug along a third (or overweight) bag. You won't pay a dime to book fares on the phone or in person, while most other airlines tack on fees of $10 to $30 dollars for the 'privilege' of dealing with a real, live person. Snacks and (non-alcoholic drinks) remain lip-smackingly free. They'll even let you change your flight plans and pay absolutely nada (versus domestic change fees of up to $150 on other carriers) — instead, you'll get a flight credit that is good for one year.