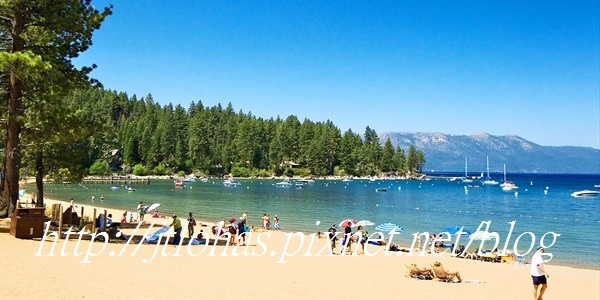 "Glaciers, geysers, crystal clear water: What more could you ask for?" These 10 American lakes "are gorgeous—and worth a visit—any time of year."
Created by Condé Nast Traveler
1. Mono Lake Viewpoint, Mono County, CA
Mono is renowned for its abnormally high amount of salt—about twice as much as the ocean—and creepy/cool tufa formations (built-up limestone formed by carbonate minerals in water).
2. Crater Lake National Park, Rim Dr., Crater Lake, OR
At 1,943 feet, Crater Lake is the deepest lake in the U.S., and one of its most stunning. There are no streams or rivers feeding it—the lake is the product of pure glacial runoff and precipitation.
3. Yellowstone Lake, Yellowstone National Park, WY
Crystal clear water with geysers and —Yellowstone Lake is definitely a beauty to behold. Its proximity to colorful hot springs make it a popular spot for both kayakers and leisurely walkers.
4. Kenai Fjords National Park, Fjord Hwy, Seward, AK
Bear Lake in the Kenai Fjords National Park manages to stand out, thanks to its massive glaciers, year-round water sports (kayaking, dog mushing), and occasional viewings of the Northern Lights.
5. Hanging Lake, Glenwood Springs, CO
The water is simultaneously clear and turquoise (due to dissolving carbonate minerals), and the small basin is fed by several waterfalls in Glenwood Canyon.
6. Lake Tahoe, Lake Tahoe, Lake Tahoe, CA
It's the largest alpine lake in North America and was formed millions of years ago during the Ice Age. It receives worldwide acclaim for scenic mountain views, luxe ski resorts and Nevada casinos.
7. Redfish Lake, Stanley, ID
Redfish Lake got its name from the massive amounts of sockeye salmon that migrated 900 miles there from the Pacific Ocean. The once bustling lake perfectly reflects the surrounding Sawtooth Mountains.
8. Lake Superior, Munising, MI
The Lake is Great due to its diverse and lovely geology, from islands with mini-lakes with mini-islands to waterfalls to impressive rock formations.
9. Avalanche Lake, West Glacier, MT
Surrounded by mountains and dense forests, Avalanche Lake could pass as cozy...almost. Let us not forget the glacial water, frozen winters, and relatively common avalanches (hence the name).
10. Lake George, Ticonderoga, NY
Since the late 19th century, the spot has been a popular retreat for summer sports enthusiasts, millionaires (John D. Rockefeller), and artists (Georgia O'Keefe).